Our Current ATS Integrations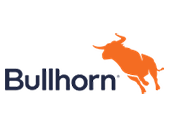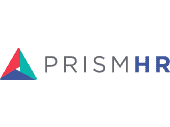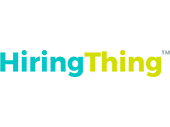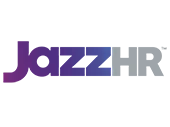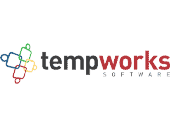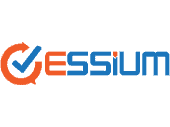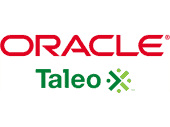 Many organizations now use Applicant Tracking Systems (ATS) during their recruitment processes. An ATS can be invaluable especially when dealing with large volumes of applicants.
It enables recruiters to easily handle critical aspects like resume screening, reviewing applicant records, generating compliance reports, social sharing, and so on.
Ultimately, an ATS enables recruiters to handle the entire hiring process in a simple, straightforward and organized manner. Unfortunately, there is one critical step in the screening process which ATS cannot help with.
This is a major source of frustration for recruiters. The reason for the frustration is simple – the background check process offered by most vendors is now digitized. But then, there is no way for the background checks systems and the ATS' to communicate.
The end result is that recruiters often end up with two hiring systems – the ATS and the background check system. One can also end up with two data streams about an applicant. One contained in the ATS and another in the background checks system.
The most annoying thing is that there is no way to integrate the data. If the information from background checks has to be included in the ATS, it has to be inserted manually.
This is stressful, time-consuming and error prone. Many recruiters often find themselves wondering "why the heck can't our background checks processes be integrated into our ATS?"
eFetch To The Rescue
Well, courtesy of a new eFetch capability, such Applicant Tracking System integration is now possible. For those who aren't familiar with eFetch, is a background check system developed by Crimcheck.
Its goal is to speed up the background checks process by simplifying its core tasks.
By using eFetch, a recruiter can order for a background check, pay for it, track its progress and receive the background checks report. All in a simple and straightforward manner.
Best of all, the system can even help with legal compliance by simplifying the process of creating and sending adverse action notifications.
Thanks to Crimcheck's ATS integration, a recruiter can access eFetch's core functionality within their ATS.
This basically means that they can order, pay for and track background checks – right from within their ATS. This makes life much simpler for recruiters to find qualified candidates easier.
How eFetch ATS Integration Works
At a basic level, ATS integration works by creating a communication channel between the eFetch backend and the ATS software.
This channel enables the two platforms to exchange information in real time. The end result is that eFetch's functions are available from the ATS.
What is worth noting is that any information exchange between eFetch and an ATS is performed at the highest levels of security. Given the sensitivity of applicant information, as well as privacy concerns, all integration is implemented at maximum security.
Benefits of ATS Integration
Integrating eFetch technology into an ATS offers a number of benefits. The most pronounced benefits is how easy it is to access all of our eFetch functionality. Integration provides access to core eFetch functions from within the ATS. These core functions include:
Sending background check service requests
Using Crimcheck's predefined packages in the requests
Checking the status of requests
Receiving fully customizable reports
Receiving the standard predefined screening report (which is in PDF format)
These functions basically enable an organization to enjoy Crimcheck's background checks process right from their ATS. This ultimately makes it easier for an organization to create a holistic applicant screening process using their ATS.
A Smoother Learning Curve For Staff
Having a separate ATS and background check system makes life harder for employees. This is because they have to spend time learning how to use both systems. An integrated system eliminates such hurdles. This streamlines the hiring process.
With ATS integration, employees can master eFetch background check functionalities with ease. This is because the functionalities are provided within the familiar interface of the ATS. For employees who have already been using the ATS, mastering the background checks functions is a breeze. For employees who are unfamiliar with the ATS, the integration shortens the learning curve.
Mistakes Eliminated
With ATS integration, the mistakes which can occur when manually feeding background checks information into the ATS are completely eliminated. This is because the information is automatically added into the system. As a result, any legal consequences of such mistakes are thwarted.
Faster Hiring Process
ATS integration speeds up the hiring process by eliminating the time usually spent trying to combine the info contained in the ATS with the other background check system. Instead of this manual combination, all info is automatically combined, thus quickly providing the ultimate hiring decision makers with holistic information on which to base their decisions.
ATS Integration reduces barriers to hiring and improves recruiter productivity.

 
When the background screening process in integrated with your ATS, real-time reports status is available within the ATS, increasing productivity by enabling the HR team to expeditiously complete the onboarding process. After the background check has been submitted, our best-in-class integrated process allows Crimcheck software to communicate synchronously with your company's ATS to provide real-time background check status right on the candidate's profile page. This integration introduces a significant time-saving aspect as the HR team will not need to separately log in to Crimcheck to check for updates.
Visit our Partners page for information about our integrations with leading ATS, HRIS and onboarding solutions providers.